Amber alert for blue-green algae at Lake Ainsworth – The Echo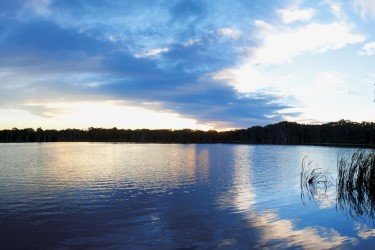 An amber alert has been put in place for Lake Ainsworth near Lennox Head in relation to the presence of blue-green algae.
Ballina Shire Council have stated that there are no current restrictions on use of the lake for recreational purposes.
However, they say 'Users should obey all signage erected by Council.
'Slicks and scums should be avoided when present as they are areas of concentrated algae and may present a health risk.'
Skin and eye irritation is a common reaction to blue-green algae. At stronger concentrations nerve and liver toxins may be present. Some people are more likely than others to suffer as a result of contact with…