We had the pleasure of hosting our sponsors at Little Cooly this morning for Bre…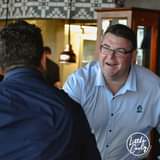 We had the pleasure of hosting our sponsors at Little Cooly this morning for Breakfast to Preview the finals to come. Special guest Preston Campbell was happy to announce the continuation of our community
partnership with the Preston Campbell Foundation in order to improve the Tweed gameday experience by allowing Presto's Cafe trainees to host the gameday catering with the assistance of Seagulls Club.
Preston also had the pleasure of announcing two new Tom Searle scholarship recipients in Brooke Saddler and Darek Turvey.
Darek will become the first all-ability scholarship recipient, we can't wait to watch him take the field for the Gold Coast Titans in 2022!
More to come on these stories..